Begin Your Journey to Better Health

Spine and Joint Restoration
Restorative Spine & Joint offers spine and joint restoration services to help you find relief.

Chiropractic
Chiropractic care can benefit a wide variety of issues.
Rehab Therapy
Find care with Rehab Therapy services at Restorative Spine & Joint.
Trigger Point Injection
If you are looking for Trigger Point Injection... look no further than Restorative Spine & Joint.
Shockwave Therapy
Restorative Spine & Joint offers Shockwave Therapy to provide you with relief.
Vitamin IV Infusion
Looking for Vitamin IV Infusion? Restorative Spine & Joint can help.
PRP Treatment
Platelet-rich plasma can help the body heal from any number of injuries.
Responsible Pain Management
Leave pain behind with care from Restorative Spine & Joint.

Auto Injury Care
If you need personal care and personal treatment for your personal injury... look no further than Restorative Spine & Joint.

Chiropractor Santa Maria CA
Are you on a search for the best chiropractor in Santa Maria CA? Picking the provider that's right for you can be a tricky decision. At Restorative Spine & Joint located at 3596 Skyway Dr Suite B in Santa Maria CA we know that educating potential patients is imperative to their success through chiropractic. Your Santa Maria CA chiropractors wrote this article to offer information on how we can help you. This website was designed in order to show Santa Maria CA how our Restorative Spine & Joint team can help the community.
The majority of people in Santa Maria CA assume chiropractic care is only for back pain. This is a common misconception as the origin of chiropractic care did not even revolve around back pain. In fact, the first patient of chiropractic was deaf and an adjustment was used to restore his hearing. The founder of chiropractic, D.D. Palmer, understood that releasing pressure from nerves of affected areas could help a variety of conditions. This finding motivated him to further study the human body and turn his ideas into the modern field of chiropractic.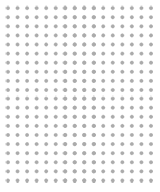 How Chiropractic Care At
Restorative Spine & Joint Benefits Your Health
Chiropractic care is ideal for people experiencing chronic pain or those that have suffered an injury. Chiropractic care can benefit a wide variety of issues. People that are thought of as conventionally "healthy" can still experience the benefits of chiropractic care with regular visits. Life takes a toll on all of our bodies. Day to day activities put more stress on the body than one realizes. Following a personalized care plan at Restorative Spine & Joint can help your body operate optimally.
Frequent chiropractic adjustments can benefit anyone. Chiropractic care ensures the body is aligned and allows the nervous system to function at its highest capacity. A properly functioning nervous system promotes quicker healing and allows you to pursue an active, healthy life. You can think of the spine as a tunnel through which messages are sent. The brain uses the spinal column to share its messages with the rest of the body. It is essential to have a properly aligned spine in order for these messages to be sent efficiently. Restorative Spine & Joint can make sure you achieve optimal health through regular chiropractic care.
Science Behind Chiropractic Care
Curious people tend to gravitate towards the "how" and "why" questions pertaining to chiropractic. This short summary will help explain the science behind how chiropractic works. Chiropractic care allows greater flexibility to joints which is able to relieve pain in musculoskeletal structures throughout the body.
Why Our Approach is Different?
At Restorative Spine & Joint we offer an array of services not found in most healthcare settings. Our ability to offer the best in medical and alternative treatments in one location means that our patients have more options. Our team will work with you to develop a treatment plan that makes sense for you.
These systems are benefited through the adjustments a chiropractor makes. Adjustments affect the joint capsules and a mechanism that is able to sense where one is in a space (proprioception mechanism).
The tissues around the joint (periarticular tissues) and the receptors that offer information about mechanical changes in the body (mechanoreceptors) are also affected in the process.
Although these complex mechanism can be difficult to understand, it explains why patients may see an improvement in more than just musculoskeletal conditions. This can also help explain why people that do not experience pain still report an overall health benefit from chiropractic care.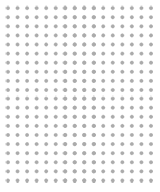 Education Journey Of A Santa Maria CA Chiropractor
Every chiropractor embarks on an extensive educational journey before ever getting the privilege of practicing their technique. Chiropractors must complete just as much schooling as other healthcare professionals. Upon completing their education, chiropractors will have spent thousands of hours in the classroom, lab and supervised clinic honing their skills. Typically chiropractors will complete an undergraduate program with science-based curriculum before applying to a four year chiropractic university. In those four years, they will complete in-depth studies of a variety of disciplines including:
Chiropractic Philosophy
Chiropractic Practice
Chiropractic Diagnosis
Adjustment methods
Microbiology
Biochemistry
Physiology
Pathology
Anatomy
Public Health
Nutrition
X-Ray
Chiropractic care could be the effective treatment you have been looking for. If you have any questions our experienced and knowledgeable staff at Restorative Spine & Joint would be more than happy to speak with you. We look forward to meeting you and creating a personalized plan to restore your overall health and well-being.

Begin Your Journey to Health in 3 Easy Steps